Pasfield Curran – Workforce Flexibility & Productivity Consultants
We provide advice and consultancy in:
Modelling and understanding your demand profile
Understanding the goodness of fit of your current shift pattern and flexibility with your business and people
Detailed site wide analysis and full implementation of new ways of working
Our flexible working consultants are here to help – with experience in most business sectors.
Increasing Productivity
By examining the demands on your business and implementing new ways of working, such as annualised hours or other flexible working methodologies, productivity gains can be achieved as well as addressing other concerns, such as:
• Over reliance on agency workers and/or excessive overtime levels
• Wasteful overstaffing when work is slack
• High absence levels
• Attraction and retention of employees and building partnership
• Providing stability to your business and workforce
• Burdensome time & attendance exceptions and payroll adjustments

Whatever your issues traditional ways of working are often expensive, inefficient and can even threaten the survival of businesses. Aligning staff to predictable changes in demand, whilst ensuring flexibility for the unknown, is the key to improvement.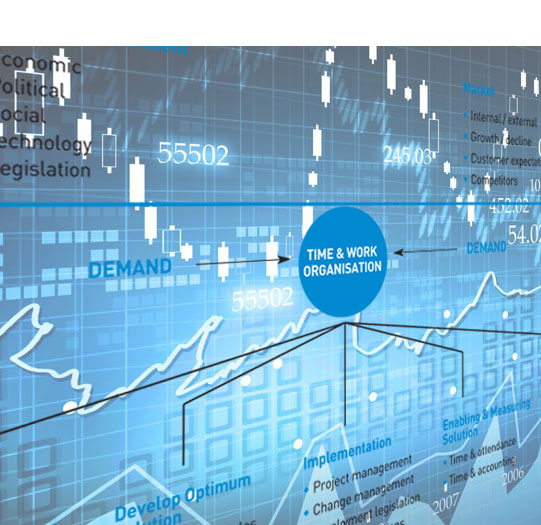 Time & Work Organisation
We believe that the key to any successful business is to understand and deal with the real demands on all internal processes. Implemented strategically, flexible working can provide a practical way, using concepts such as annualised hours, to help deal with these demands.
External forces such as changes in the market and competition, legislation, the political and economic environment, parent company requirements, etc. are outside the control of management but must be taken on board. These forces translate into internal demands such as customer requirements, performance expectations, unit cost targets, quality and service standards, asset utilisation, operating methods, equipment and process running options, work practices, attendance patterns, culture etc. In addition, employee expectations are a major consideration.
Find Out More
Recent news from Pasfield Curran
Is your manager an algorithm? That's the question posed in a new guide to the gig economy which outlines...

The hidden cost of overtime is examined in a new report which outlines how better planning could help organisations...

Could annualised hours help lift us out of the UK's productivity plateau? That's the question posed by flexible working...