What is the future of work post COVID-19? (Working Arrangements)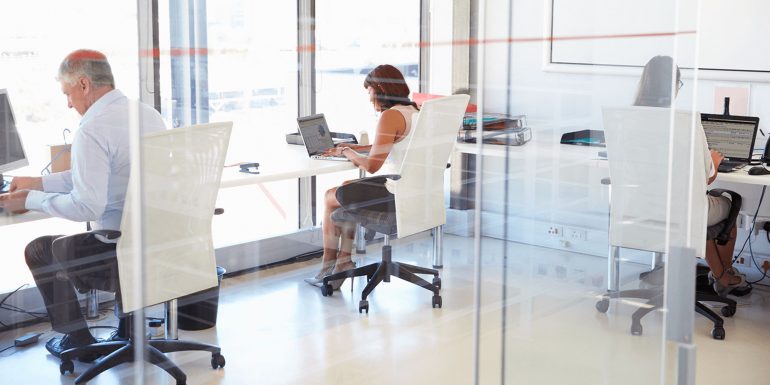 In the second of our "Sixty Second Read" series, our Flexible Working expert Neville Henderson looks at working arrangements post COVID 19…
Coronavirus is forcing us to rethink and reappraise our methodology of how to value jobs.
The essential nature of the "keyworkers" has only recently been recognised culminating in high praise and well deserved applause each Thursday evening. However, this celebration has not led to their fundamental nature conferring high pay. Not only are this crucial group of carers, drivers, and supermarket workers allowing many of us to be able to work from home, safe and able to order supplies, it is clear that these roles, that the government previously classed as 'low skilled'  are also some the lowest paid jobs in the UK. The Institute of Fiscal Studies has recently announced that compared to similar workers in non-key occupations, the average keyworker earns around 9% less per hour – with those in the food sector earning just £8.59 per hour on average.
Added to this low pay is the nature of their work arrangements. Many of these "keyworkers" include the self-employed, un-salaried and people on variable contracts, such as zero or minimal hour contracts.  A recent study by the universities of Oxford, Zurich and Cambridge entitled Inequality in the Impact of the Coronavirus Shock: New Survey Evidence for the UK highlights the differences in this economic disruption across workers of not only different income levels and age but also those employed under different work arrangements.
Self-employed workers, those not paid a salary, and those with variable hours were more likely to work and earn less.
Workers employed on less secure work arrangements were more likely to have lost their job in the last four weeks attributable to COVID-19.
Those workers on less secure work arrangements expect to earn a smaller proportion of their usual income.
There is no doubt that less secure work arrangements are particularly vulnerable in the current circumstances, never mind their often-essential nature.
In terms of numbers of people in these more unpredictable contractual arrangements, it is estimated well over a million people work in the so called "gig economy" with around the same number on zero hours contracts and one and a half million in temporary work.
What is the future of work?
These alternative ways of prescribing work are precarious in their design as they must deliver a variable work output to match variable demand. In the future if we are going to value these workers then we must examine both aspects of pay and contractual arrangements.
Matthew Taylor, Chief Executive of the RSA and author of the 2017 Taylor Review of Modern Working Practices, emphasised the belief that we are in danger of getting an increasingly polarised world where people with good employers have great lives, great work with great opportunities to develop and grow whereas people in the casualised economy have completely different experiences.
The government's "Good Work" response to his review was to accept many of his findings enshrining some in recent legislation. But to truly value these workers post COVID will require a further focus on job quality, security and fairness from employers and parliament to deliver a more acceptable new way of working.
"Good Work is shaped by working practices that benefit employees through good reward schemes and terms and conditions, having a secure position, better training and development, good communication and ways of working that support task discretion and involve employees in securing business improvements." 
It must be recognised that although it may be a requisite to meet the flexible demand to maintain productivity, this flexibility must bring benefits to both sides of the equation – employer and employee. The past imbalance towards the employer may have increased profits but we must now work towards a more fair balance. Tipping this balance either way has implications on the skill base, reliability and wellbeing of the workforce as well as the viability of the business. Matching the workforce to the demand for work is an excellent idea but for it to be truly effective, we must align this business productivity with skills, incentives and treat people with basic respect.
To value your most important asset, your people, do more with your core workforce through managing them in a more demand responsive way and spreading the flexible workload by:
Planning work patterns using all available information.
Matching short term peaks and troughs through better shift planning.
Matching longer term peaks and troughs using banked hours.
Managing fair usage of hours banks and/or overtime levels.
Ensuring that businesses understand their demands is the key to delivering this better way of working and may enable better reward to match the improved productivity. Crown Workforce Managements' consultants have been helping businesses model their demand profile and design new flexible shift working arrangements to match for the past few decades. Once implemented our workforce management system can help with the management of time, absence and day to day flexibility requirements across your organisation.